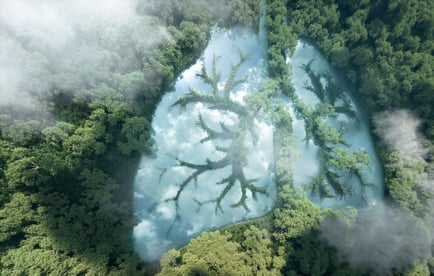 Air Quality Awareness Week is a national event that takes place every year during the first week of May. This weeklong event is dedicated to raising awareness about air quality and promoting ways to improve it.
History of Air Quality Awareness Week: Air Quality Awareness Week was first observed in 1999 by the Environmental Protection Agency (EPA) and its partners. The goal was to encourage people to learn about the impact of air pollution on their health and the environment. Since then, the event has grown to include a wide range of activities and initiatives to improve air quality.
Corporate Transportation Fleets and Sustainability: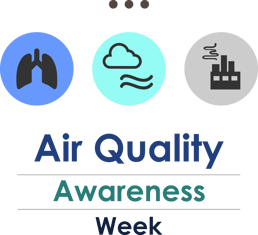 The transportation industry plays a crucial role in air quality. In recent years, the industry has made significant strides to reduce its carbon footprint while adopting a holistic approach that considers all aspects of a fleet's operation. Companies are increasingly paying attention to their Environmental, Social & Governance (ESG) goals and sustainability efforts and are realizing that reducing their carbon footprint is not only good for the environment but also good for their bottom line. Corporate transportation fleets are implementing a wide range of initiatives to help reduce their environmental impact, including:
Shortening asset life cycles

Shorter life cycles reduce emission by replacing older, less efficient vehicles with new more efficient models, it's also more cost effective and decreases fuel spend




Optimizing vehicle specification to be more fuel efficient

Ensuring proper spec'ing of vehicles with features that increase fuel efficiency and safety




Instituting measuring emission-reduction goals

Fleets are using analytics and Emissions Scorecards to measure the progress of reducing their emissions goals

The scorecard reviews the entire fleet by year, make, model and compares fuel and mileage data, and provides detailed information on CO

2

reduction in metric tons and gallons of fuel saved, each time a truck is replaced, as well as showing forecasted savings




Building a bridge to alternative energies

Fleets are finding ways to bridge today's clean-diesel technology into tomorrow's alternate fuel options by focusing on their custom ESG strategy and learning about different types of alternate fuel equipment

Optimizing vehicle utilization

By optimizing the use of vehicles and minimizing idle time, fleets can reduce fuel consumption

Additionally, paying attention to vehicle utilization can help rightsize your fleet and ensure that the number of vehicles in your fleet matches the actual transportation needs of the organization
This is especially timely as the Environmental Protection Agency (EPA) recently proposed a more substantial set of greenhouse gas standards for heavy-duty vehicles for model years 2027 through 2032, building from the "Phase 2" greenhouse gas standards established in 2016. This latest proposal comes on the heels of a NOx emissions rule finalized in December, along with a California waiver mandating sales of electric trucks. The proposed "Phase 3" rulemaking applies to heavy-duty vocational vehicles, such as delivery trucks, refuse haulers, and tractors, such as day and sleeper cabs.
To help corporate transportation fleets navigate the future, asset management partners continue to develop tools to make informed and sustainable decisions. As we celebrate Air Quality Awareness week, reflecting on the positive strides the transportation industry has made is encouraging. These measures aim to reduce emissions and their overall environmental impact, demonstrating a commitment to environmental responsibility and sustainability, leading to a cleaner and healthier future for all. Let's continue to work together to build on this progress and prioritize air quality for the well being of our communities and our planet.