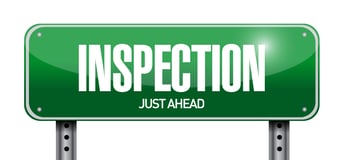 On February 2, 2021, the Commercial Vehicle Safety Alliance (CVSA) announced the date for this year's International Road check. It is set to take place May 4th - May 6th Over the 72-hour period, commercial motor vehicle inspectors in jurisdictions throughout Canada, Mexico and the U.S. will conduct inspections on commercial vehicles and drivers.
This event is known to be the largest targeted enforcement program on commercial motor vehicles in the world. The organization has on record that nearly 17 trucks or buses are inspected every minute across North America during this 72-hour period! Here is some helpful fleet safety information to start educating your drivers about this event and its importance in assuring safe commercial vehicle operations, along with information in regard to the roadside inspection program.
Each year International Road check places a special emphasis on a category of violations. This year's focus with be on Lighting and Hours of Service. According to the Federal Motor Carrier Safety Administration, the lighting violation "lamps inoperable" was the No.1 violation in fiscal 2020. It accounted for 12.24% of all vehicle violations discovered that year.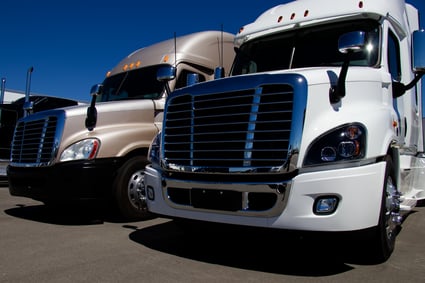 There are two types of lighting systems for class 8 equipment, interior and exterior. Our focus will be on the exterior portion of a Class 8 equipment. All fleets should be paying close attention to their lighting as proper maintenance is important for all model years, but those fleets with older models, equipped with incandescent lights should take extra precautions regardless of lighting type, it is important to remember that the wiring harness and related connector points are the most integral parts of the system. Moisture is the leading cause of corrosion in lighting systems. Depending on what part of the country you operate in, the impact on your system will differ. If you are operating in a cool dry climate the effects of corrosion are a little slower to appear versus operating in a warm moist climate. Regardless of where you are located, you should take proactive steps to identify and prevent a lighting failure.

Here are some helpful tips and best practices for preventative maintenance and upkeep of vehicle lighting systems to help maximize your fleets uptime on the road and ensure you have a successful 2021 Road check.
Corrosion Prevention: Examine the areas prone to high moisture and potential impact. Look for any unprotected connectors and wiring or repairs that were temporary that should be corrected. Repairing with new boots, connectors, adding moldings or tubing and adding dielectric grease to existing connections will reduce the potential of a failure or prevent it altogether.

Pre-Trip Inspections: Getting drivers involved in proper pre-trip inspections is critical in keeping equipment on the road. Helping them understand where moisture can get to and what to look for can save you from an expensive "diagnostic" roadside repair or at the scale house.

Maintenance: Adhering to your planned maintenance schedule is key to having a well-maintained lighting system. Modular trailer connectors are designed to hold a small amount of dielectric grease but as time passes, the oils in the grease dry out and/or evaporate. Ensuring these connectors are refilled is important in keeping moisture and corrosion away.

Unscheduled Maintenance: When diagnosing lighting issues, it is important that your technicians understand not to "poke" the outer sheathing of a wire with a tester to trace down problems. This is another area that will lead to moisture getting in and corrosion occurring. There are different tools that can be used to test and diagnose light failures, harness and connector failures that will not "poke" the wire.
Following these steps can help prevent failures and maximize equipment uptime. Fleets should regularly check that lights are functioning properly during PMs and pre-trip inspections. Identifying areas that are prone to moisture and corrosion are vital in early corrosion prevention steps.
Ensuring that equipment lighting is properly functioning will help improve driver safety as well as prevent CSA (Compliance Safety Accountability) violations and unplanned downtime.
You can find additional details and information on the International Roadcheck Emphasis by clicking here.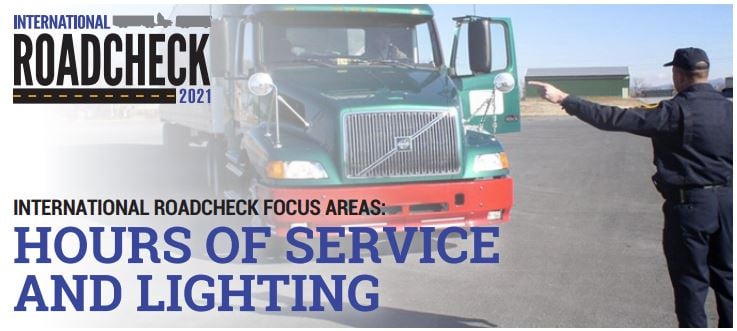 CHECK OUT THESE LINKS BELOW FOR OTHER HELPFUL INFORMATION TO PREPARE FOR THE 2021 ROADCHECK
Click here for more information on understanding the North American Standard Inspection Program
Click here for the North American Standard Roadside Inspection Vehicle Cheat Sheet