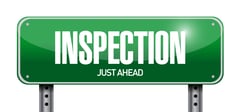 International Roadcheck is an annual three-day event when the Commercial Vehicle Safety Alliance (CVSA) inspectors conduct compliance, enforcement and educational initiatives targeted at various motor carrier, vehicle, and driver safety elements. This event is known to be the largest targeted enforcement program on commercial motor vehicles globally. In 2021, more than 40,000 commercial motor vehicle inspections were conducted and in total, inspectors had to remove 6,710 commercial motor vehicles and 2,080 drivers from roadways. Each year International Road check places a special emphasis on a category of violations. This year the focus will be on wheels ends. Historically, violations involving wheel end components account for about one-quarter of all violations discovered.
Below are some best practices to prevent "WHEEL-OFFs" and to help your drivers have a successful inspection and to stay safe!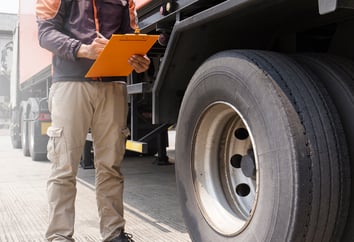 Wheel-Off is described in the industry precisely as it sounds - your wheels coming off the tractor. As a driver and a fleet manager, this is an event that you never want to experience. Unfortunately, it does happen. Fortunately, it can be prevented. Proper training, inspections, and preventative maintenance are key to ensuring that this doesn't happen.
Bearing failures are less common than the actual fastener failing. This can be avoided with proper training. But regardless of the amount of training from suppliers, instructions from industry associations, etc., managing your wheel-ends is a matter of process and procedure. Many manufacturers offer free in-shop training as well as the tooling for using their products. Why not let the experts train your technicians?

These additional tips and procedures can help ensure your equipment does not have "wheel-off" events that could end in a catastrophic event.
PM Inspections:
Checking wheel ends should be a standard part of your PM checklist.

Bearing condition can be checked during regular preventive maintenance inspections by jacking up and safely supporting the wheel and rotating it while listening for noise.

Place a hand on the steering knuckle or brake chamber to check for vibration when the wheel is rotating.

Next, check for movement or "chucking" by placing a pry bar under the tire.

With one hand on top of the tire, lift the wheel-end and feel for movement between the hub and the spindle. The kingpins on steer axles must be lubricated before being tested.

If excessive movement is found, you must replace the wheel bearing.

Trailer hubs and seals need to be visually inspected.

A small amount of leakage is expected from the back side of a seal but not from the hub itself.

If upon inspection of the seal it appears to be seeping beyond the backside of the seal and migrating further out, the seal needs to be replaced.

If the hub has visible leakage, make sure there is fluid still in the hub and follow the process to repair the leaking hub.



Hubs and Bearing Sets: Pre-Adjusted or Pre-Loaded:
The Technology and Maintenance Council's RP 618B

is widely used in trucking, but manually adjusting wheel bearings is a finicky procedure. Even tenured, experienced technicians struggle with this process.

Original Equipment Manufacturers have started using pre-adjusted hub and bearing sets with many larger fleets following suit.

They use an engineered spacer between the bearings to achieve the correct settings by simply applying a certain amount of torque when installing the outer nut.

Technicians still must be aware of the proper process of the various systems and ensure they are using calibrated tools.

With standard wheel-end systems, different spindle nut types have their own torque procedures.

Technicians should be able to identify the different spindle nut styles and know what the correct process is for each type.

A common mistake made by technicians is using multiple extensions on torque wrenches while tightening the axle spindle nut.

Extensions can compromise the accuracy of the torque wrench reading.

Ongoing training for technicians to help prevent these errors should be a priority.
Drivers Need to be Actively Involved:
Ensuring your driver knows what role they play in preventing wheel-off events is critical.

Getting them actively engaged to detect the early signs of a potential failure may save that wheel from coming off and causing a life-threatening accident.

Drivers should be made aware of the indications of a pending bearing failure, such as oil on the tires, extremely hot wheel hubs, smoke, a burning odor from the wheels, or grinding noises.

Drivers should be checking the condition of the wheels, looking for cracks and loose, broken, or missing wheel nuts, studs, and hubcap fasteners.

Dark or rusty streaks coming from the wheel bolts could be signs of loose fasteners as well.
This requires extreme focus and effort from your drivers since they are closest to the equipment while it's in operation. However, the sole responsibility should not fall on them. Preventing Wheel-Offs is a team effort and with proper, ongoing training and inspections, this should be something that everyone can learn to detect. For more information on ways to help prepare your drivers for this year's International Roadcheck, CVSA created an informational flyer on wheel ends, that can be downloaded here: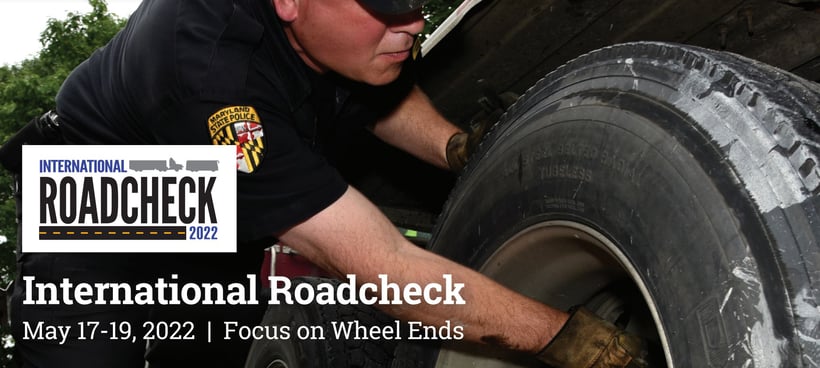 CHECK OUT THESE LINKS BELOW FOR OTHER HELPFUL INFORMATION TO PREPARE FOR THE 2022 ROADCHECK
Click here for more information on understanding the North American Standard Inspection Program
Click here for the North American Standard Roadside Inspection Vehicle Cheat Sheet