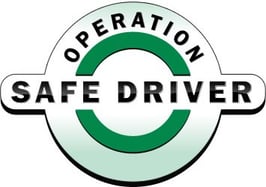 Welcome to Operation Safe Driver Week, an event aimed at enhancing traffic safety and promoting awareness. In collaboration with the Commercial Vehicle Safety Alliance (CVSA), this annual initiative strives to reduce crashes, fatalities, and injuries involving commercial trucks, buses, and cars. Law enforcement agencies are diligently targeting dangerous driving behaviors exhibited by both commercial and passenger vehicle drivers. These risky behaviors include:
Speeding

Distracted driving (such as mobile device usage)

Aggressive driving

Cutting off other drivers

Tailgating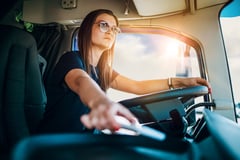 Drivers found engaging in these unsafe behaviors will be issued warnings or citations by law enforcement officers.
Studies have demonstrated that traffic stops and interactions with law enforcement play a vital role in deterring hazardous driving behaviors. Operation Safe Driver Week actively engages drivers with the aim of making our roads safer by targeting high-risk behaviors.
The program seeks to foster positive long-term changes in driving habits through interactions between law enforcement and drivers. It also aims to provide education and awareness programs to commercial motor vehicle drivers, the broader motor carrier population, and private fleets.
In 2023, Operation Safe Driver Week places a particular emphasis on addressing the issue of speeding. Speeding remains a significant contributing factor to traffic fatalities and injuries. Consider the following statistics from previous years:
To ensure the success of Operation Safe Driver Week and to maximize safety, both motor carriers and drivers should implement specific measures discussed below.
Private Fleet or Motor Carriers: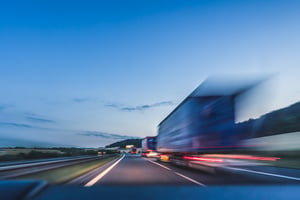 Inform drivers about Operation Safe Driver Week and what to expect, emphasizing fleet safety.
Ensure full compliance with all DOT regulations.

Educate drivers on DOT transportation regulations and company policies and procedures.

Address any issues identified in vehicle inspection reports and roadside inspections.

Conduct discussions on safety compliance and safe operations with drivers.
Drivers: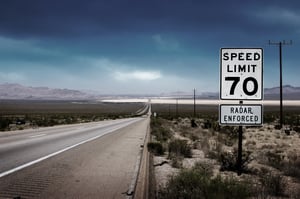 Always follow the rules of the road and wear seat belts.

Conduct pre-inspections to ensure vehicle condition, secure loads, and properly adjust mirrors.

Observe speed limits, traffic signs, and reduce speed in adverse weather conditions and construction zones.

Maintain a safe following distance and consistently check mirrors.

Make safe lane changes only when necessary.

Focus on driving and minimize distractions like eating while behind the wheel.

Be fit for duty, avoid driving under the influence, and ensure sufficient rest before driving.
Remember, prioritizing safety and eliminating dangerous driving behaviors shouldn't be limited to just Operation Safe Driver Week. However, given the program's emphasis on enforcement and education, it serves as a valuable opportunity to educate all drivers, including commercial vehicle drivers, about safely sharing the roads.

For more information on Operation Safe Driver Week and its initiatives, visit the CVSA's website. Stay tuned for updates and be prepared to participate in Operation Safe Driver Week, running from July 9-15, 2023.