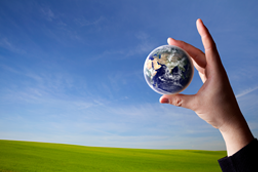 Today, many companies are involved in Corporate Social Responsibility efforts to take responsibility for the social and environmental impacts of their daily operations. For example, Dell initiated a 2020 Legacy of Good Plan that addresses community challenges by using their technical expertise where it can have an impact for people and the planet. Specifically, they are partnering with Camera Education to help train teachers in Ethiopia on how to provide computer knowledge to their classroom.
This example of a global initiative is great, but seldom in life can a company provide a product or service that contributes to all of humanity. I feel fortunate to be associated with a company that does exactly that, and on this Earth Day I would like to express my appreciation for the forward-thinkers who recognize that the changes they are making not only save their companies money, but to also acknowledge them for doing the right thing for society and the planet.
The company I work for leases tractors and trailers aka big rigs, semis and 18 wheelers. Look around you. Everything that you can see from the windows in your office to the paint on the walls, the chair you are sitting on and the clothes on your back were brought to you courtesy of a big truck. Big rigs run on diesel fuel and typically have a useful life as long as 20-30 years and some companies keep them around for nearly that long. They are usually run for 7-10 years in the primary use phase then sold to the secondary user market, whose new owners skillfully keep them running—oftentimes, until the wheels literally fall off.
Until recently there was no environmental incentive to modify a long truck lifecycle business model. However, with the passing of GHG Phases I & II there is a better model that not only reduces emissions but lowers overall costs as well. For trucks running over 80,000 miles per year, there is simply no faster or easier way to cut emissions (and save money) than to shorten the primary user's lifecycle to about 4 years.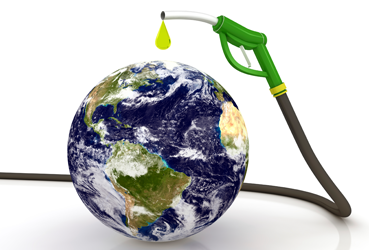 This accomplishes a number of objectives and has a domino effect throughout all of our lives:

New trucks achieve better fuel economy annually (reduced emissions are mandated through 2027)
Using shorter vehicle lifecycles serves to continually upgrade fleets, lowering operating costs for companies as well as the purchaser of the goods they deliver (general public)
Shorter vehicle lifecycle – newer vehicles on the road with new technologies – safer for everyone
Shorter vehicle lifecycles downstream the newer used trucks to the secondary market (giving smaller trucking companies a chance to purchase or lease a 4 year-old truck as opposed to a 7-10 year-old truck and allowing for the retirement of the older trucks much sooner)
Retirement of the older trucks cut emissions faster (since they are much more fuel efficient)
So on this Earth Day, I would like to thank all of the fleet managers, operators and drivers who stand together to conserve our resources, reduce emissions and ultimately play an active role in saving the planet.