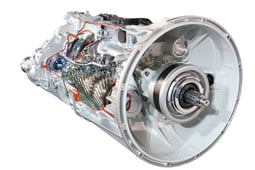 The impact of a preventive maintenance inspection today compared to the same inspection 10 years ago is monumental. Today, there are many components on the powertrain that are costly to replace; including Diesel Particulate Filter (DPF), Turbo, EGR coolers, etc. These components can have catastrophic failures and affect other components downstream. If an internal coolant leak in the engine occurs, it results in the coolant being burned through the exhaust. This will have a definite impact on the DPF - causing it to have premature failure. This is just one example of additional repair expenses that could have potentially been prevented with Great Preventive Maintenance (PM).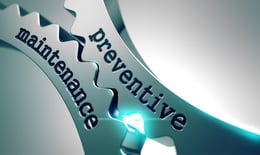 With the extended service intervals that most engine manufacturers have now, it is imperative to have a critical eye on the equipment when in the shop for preventive maintenance. No matter how great the shop methods are - for a quality PM - the responsibility still lies directly on the technician's shoulders. If a technician does not address a PM with an "eyes wide open" approach, they can miss necessary repairs.
Below are ways to identify differences between great PM and good PM, how to manage and ensure a great PM is attained each time, and how this can affect the total cost per mile.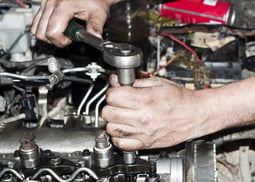 First, identify the technician that needs the most attention. This can be done by performing a road call or breakdown analysis on the fleet and then pulling the last PM for each of those trucks. Look for trends of a technician that had the most breakdowns after PM. If the breakdown occurred 45 days after the PM, we recommend not counting it in the stats.
Driver Vehicle Inspection Reports are also a great tool to manage the PM process and its effectiveness. After the technician is identified, look for common issues within the breakdown reasons. Then set up a training plan to address the potential shortcomings and work with that technician for the next 45 days.
How many issues are being written up after the PM was performed?

Are they valid needed repairs?

Why were these repairs not addressed in the PM?

Are any of these items issues that could cause a catastrophic failure?
These questions should be asked each time the technician receives a write-up on a piece of equipment from a PM.
Additionally, when a great PM is performed, all items are addressed - not just DOT items. Even though identifying all of these issues requires a time investment, you will find that it is time well spent. Productivity may take a hit until you cycle through the fleet with this mind set. However, once you have cycled through, there will be less down time of the equipment. Drivers will treat the equipment better and the breakdown frequency will decrease.
Lastly, an activity that should be performed on a daily basis is a PM post inspection by a manager. The manager should review the equipment with the "eyes wide open" approach and compare findings to the technician's report, and document any differences. It is important to provide feedback. Performing this activity will show the workforce how important a great PM actually is.
All of these results will have a direct impact on the overall Cost Per Mile (not just maintenance). With a lower frequency of breakdowns, productivity on the road will increase and down time will be reduced.
Ensuring that a Great PM be performed each and every time may seem to be an activity performed as a requirement, but it is a direct reflection of attention to detail and ensures a COST EFFECTIVE and SAFE fleet for internal and external customers!