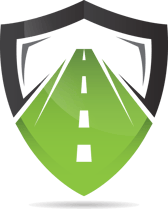 Building a positive fleet safety and health culture in the transportation industry
More transportation fleets are paying attention to their trucks' safety obsolescence in addition to their economic obsolescence, meaning safety has become a larger reason to upgrade to newer truck technology.
In 2016, Tracy Morgan, a NYC comedian, had an accident with a tractor-trailer with a well-known public company that concluded in a settlement in excess of $100MM. Additionally, heavy-duty truck fatalities have reached an all-time high over the past ten years, with judgments and settlements reaching $20 - $200 million.
Statistics show that new safety features reduce collisions by 22% and improve government published safety records.
Following that unfortunate event, we began a robust investment and research initiative, including the acquisition and testing of the latest state-of-the-art safety technology.
A New Solution to Help Mitigate Liability Exposure - Because Investing In Fleet Safety Is No Accident
Fleets With Newer Trucks Benefit From More Advanced Safety Features
In 2020, Fleet Advantage introduced its Fleet Safety First Program that focuses on safety proactively by shortening equipment life cycles to onboard new safety technology more rapidly. The company's specification experts work with the fleet to design new trucks for maximum safety, fuel efficiency, lowest maintenance cost and highest resale values. They include advanced fleet safety features in each spec beyond the standard OEM features and work with the OEMs and vendors to achieve this at minimum cost.
These fleet safety technologies continue to be a distinct focus on the vast majority of new trucks for Fleet Advantage's clients. In fact, in 2021 approximately 98% of all Fleet Advantage leased trucks include advanced Lane Departure technologies; 95% include Collision Avoidance; and 81% include Blindspot Assist. Furthermore, 82% of Fleet Advantage leased trucks also include Front disc brakes and Rear disc brakes.
Collision Avoidance in particular has been identified by both the National Transportation Safety Board (NTSB) as well as the Insurance Institute for Highway Safety (IIHS)/Highway Loss Data Institute (HLDI). In fact, a
study
from the IIHS / HLDI concludes that forward collision warning helped in a 22% reduction in the rate of police reportable crashes per vehicle miles traveled, along with a 44% reduction in reported rear-end crash rates of large trucks.
The NTSB has been illustrating the benefits of advanced safety technologies such as collision mitigation for more than a quarter century. The
board believes
an estimated 50% of all rear-end collisions for both cars and trucks could be prevented if vehicles have forward-collision warning and automatic emergency braking systems. The NTSB continues to place collision mitigation and other safety technologies on its biennial "Most Wanted List of Transportation Safety Improvements".
While fleets today realize the significant impact these safety technologies are having on saving lives, they are also experien
cing a noticeable return on their investment in safety in about 16 months. This has shortened from our analysis from
September 2020 of 24 months.
Organizations cannot afford to drive obsolete equipment that places their company and drivers at risk. By focusing on safety proactively, companies can mitigate risk that they may otherwise not likely identify.