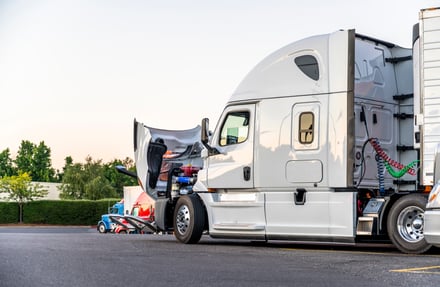 Fleet professionals are struggling with pinpointing 'why' and 'where' their costs are rising,
important questions often asked by C-level executives.
The simple answer is that inflation is driving all prices up, extended life cycles are driving costs up, and the additional maintenance
repairs due to those extended life cycles, component parts and fuel degradation–not to mention rising labor rates for drivers, mechanics and third-party providers are all expensive.
A recent fleet
industry survey
focusing on maintenance and repair (M&R) trends
reviewed what key issues are important to transportation fleets today. The study proves that M&R costs and related issues are top of mind amongst executives managing fleets today.
Technician Shortages Is A Top Concern
It's no secret that the technician shortage is plaguing the transportation industry as much as the driver shortage, with 90% of respondents
from the same study
agreeing that they are still struggling with finding and keeping qualified technicians. This aligns with the

TechForce Foundation's 2022 Transportation Technician Supply & Demand Report,
which states that demand for new entrants in the diesel technician field is high, and 177,000 new entrants are needed between 2022 and 2026 from both new demand and occupational separations.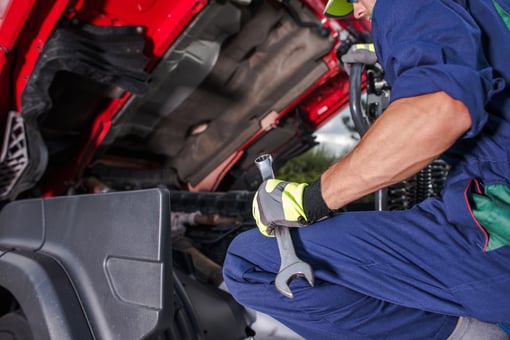 Maintenance & Repair - In-House or Out-Source
M&R practices today go beyond checking oil, brakes, and taillights. Heavy-duty trucks, like light vehicles, have become technologically advanced. The maintenance required for each truck involves the proper diagnostic equipment and a current computerized maintenance management system (CMMS) for data analysis.
This is significant because more fleets are using in-house maintenance. The study found that 74% of respondents use in-house resources for their M&R, while 27% use a third-party vendor.

The survey also cited multiple providers such as Fleet Net, Cetaris, TMT Fleet Maintenance, Degama, and others, but the majority stated they use an in-house/custom solution.
M&R Data Overload
It was positive to see that 95% said they are capturing more maintenance data on their vehicles, which is critical as M&R costs fluctuate. Fleet managers need to provide senior management with details on component cost changes and provide alternate options and recommendations. Fleets must be able to analyze all critical M&R parts and component costs, such as tires, brakes, service ,and repair, etc., as they manage their total cost of ownership (TCO).
The report also provided insight on additional industry trends:
59% of companies run their trucks for less than 5 years before replacing them. Only 16% are keeping them 10 years or longer

33% of respondents are frustrated that they are locked into their current truck financing structure or have little to no negotiating room

65% are interested in learning more and possibly applying electric trucks to their fleet

91% of fleets are utilizing spare rucks to help them when units need to be down for maintenance & repair
As the current economic climate continues to present many challenges for fleets nationwide, today's leading fleets view M&R as a strategic element in their fleet management plans.
Corporate and for-hire transportation fleets understand the importance of M&R and how crucial it is to keep trucks running and on the road all year round, ensuring driver safety and timely delivery of goods to customers nationwide.